Safety for your Wedding Photos
When you hire a Professional Photographer you want one who cares MORE about your images... than you do! Is that even possible? YES it is. I am a professional photographer who loves being a photographer, who takes great pride in the images I create, and who knows, that if I lose your images I will not be working as a professional photographer for very long... so I go to great lengths to insure the safety of your images.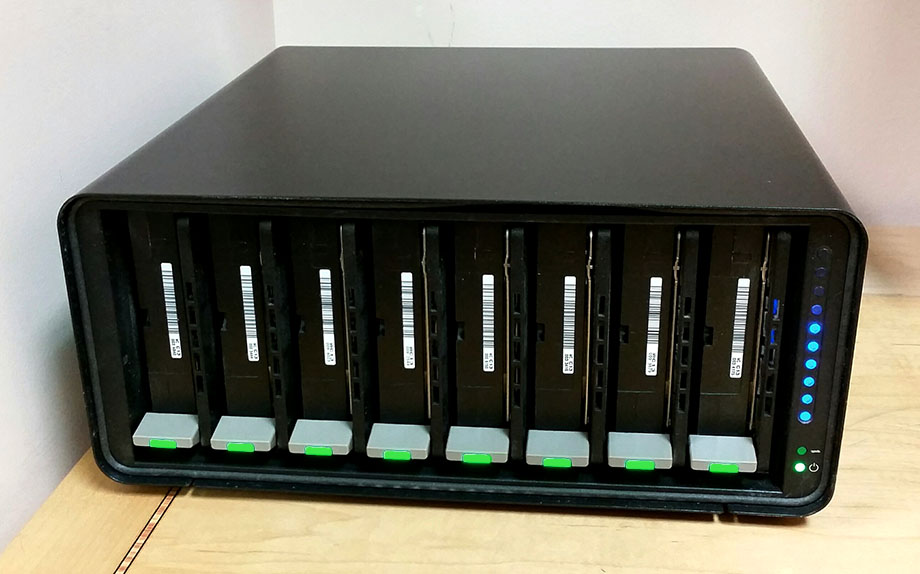 Within 6 hours of leaving I will have your wedding images safely backed up on not 1, not 2, but 3 separate 8-drive RAID systems like the one above. For added safety one of these RAID systems is kept in a separate locations 1 mile from the other two, so even if my studio burned to the ground your images would still be safe.
Why RAID? Because hard drives die, and when they do they can take all of their valuable contents to the computer graveyard with them. On the other hand each of my RAID systems can withstand the failure of 2 drives without loss of even a single image. Since I have 3 of these systems with your wedding photos on them, it means that 9 hard drives would have to fail at the same time to put your images at risk, and even then I'll have your images on 2 additional computers - so yeah I'm a little bit AR about the safety of your/(my) images.
The couple in this story hired what they thought was a "pro" photographer, unfortunately his idea of professional service was to leave the couples' wedding images on a laptop in the back of his car, and that did not end well for the unhappy couple who will never have their wedding images.